La Jolla Real Estate
La Jolla real estate is a rare and valuable commodity.  As one of the premier coastal communities in Southern California, La Jolla houses and condos are prized for the ocean views and peaceful settings.  The neighborhoods have charming tree-lined streets and cliff-side houses that are unique to this part of the world. This is in part because the Village of La Jolla and the southwestern section of Del Mar CA is not served by any major highway. So there is minimal traffic noise and modest traffic in most La Jolla neighborhoods. La Jolla real estate is very close to paradise.  Start your search here for a beach property or house in La Jolla.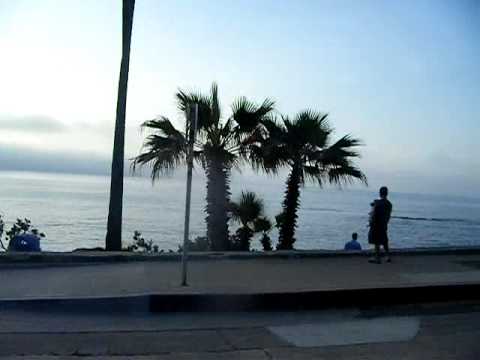 La Jolla Homes for Sale
The search tool and listings of La Jolla homes for sale below include La Jolla house listings, condos and other properties. Also below is additional information about the La Jolla Neighborhoods. For real estate listings in all other San Diego Communities please use our main San Diego MLS Search.
Most Recent Listings
The listings below are the most recent properties in the San Diego MLS for this fine San Diego community and are sorted by date with the most recent at the top.
La Jolla Homes
The commute from downtown San Diego to the Village and beach neighborhoods of La Jolla Shores, Windansea, and Birdrock sometimes requires patience.  Del Mar homes just to the North are much more convenient to Interstate 5.  But on a positive note, the winding, narrow, secluded streets definitely offer great privacy and charm!
Local ordinances prohibit home sellers and their real estate agents from posting homes for sale signs in front of properties here. Futhermore, newspapers and magazines that feature La Jolla real estate listings are often outdated. Houses, condominiums, and multiple-unit investment properties for sale in La Jolla can only be found through San Diego Realtors or by searching MLS listings.
Use the free San Diego MLS search engine on this website to identify La Jolla house listings, condos, and town homes for sale. Property listings include photos and street addresses, and you can update your MLS search preferences as often as you like.
Free access to MLS listings is important, but all home buyers are advised to be represented by a qualified Realtor when they buy a home.  The inventory of houses for sale changes from one day to the next, but the professionals at Keller Williams have a long-term commitment to you.  We will introduce you to the best San Diego real estate investments in the most desirable neighborhoods of San Diego County.
Our home buyer consulting services save our clients time and money, while reducing risk and uncertainty in the home purchase. And best of all, Buyers' Agents are compensated by the home seller at no cost to the home buyer!  Keller Williams Realty is consistently named as having the most professional and reliable La Jolla Realtors!  Your San Diego real estate professionals know La Jolla real estate!